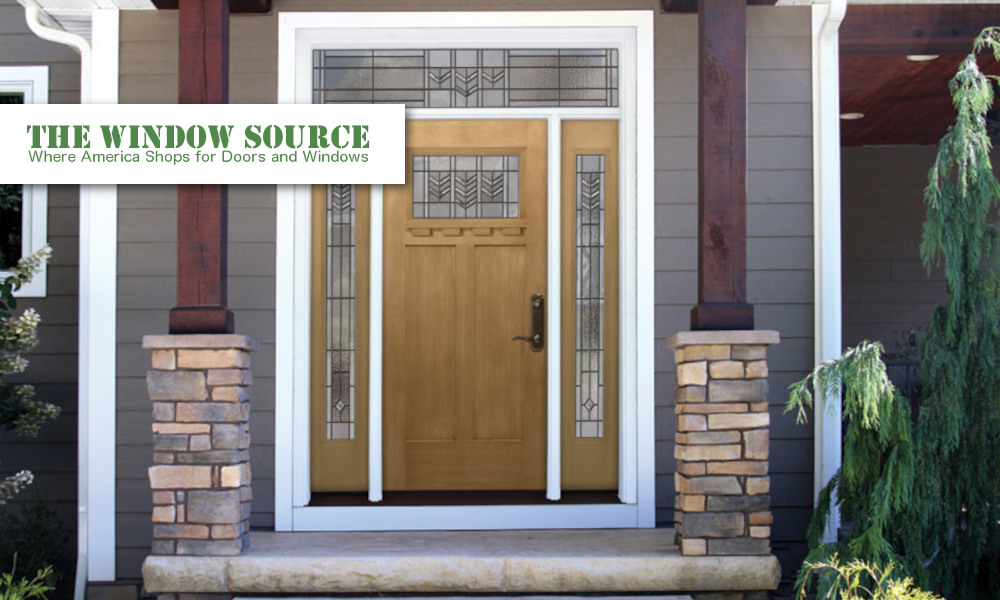 The Window Source is America's source for windows and doors.
Have you considered upgrading your home's front door? Adding a new patio door? Upgrading your living room to a beautiful set of French doors? Here at The Window Source of Fort Wayne we professionally install front doors, sliding patio doors, and French doors throughout Allen County.
Looking to upgrade your curb appeal or backyard entry? Call The Window Source today.
Reasons To Have Your Door Replaced
Increase Curb Appeal – Door replacement projects can help improve the look of your home, creating a more elegant feel. This cost-effective project can do wonders in improving the look of your house instead of taking on a major remodel.
Increase Security– New steel or fiberglass doors provide more safety and protection to your home as they are more difficult to kick in and are tamper-proof.
Improve Energy Efficiency– Old doors will begin to wear out in the frame over time. If you notice a draft near your door, it's possible that you are losing heat or AC. A door replacement project will help improve the efficiency of your door and keep energy bills consistent.
Control Your View– Maybe you are ready to add more natural light or want to see the beautiful views of your backyard. If this is the case, a door replacement might be a good idea for you.
Door Installation Company Fort Wayne Indiana
If your door is getting stuck and you are having trouble opening and closing it, it might be a good time to have your door replaced. A new door will help correct cracking, warping, or peeling paint on your door as well as fix drafts that the door might have.
Are you considering taking on a door replacement project? The Window Source of Fort Wayne offers high quality products including new custom entry doors, sliding patio doors, French doors, and more. We also offer a variety of brands and styles of doors to help you choose the best door for your specific needs.
Call us today at The Window Source!