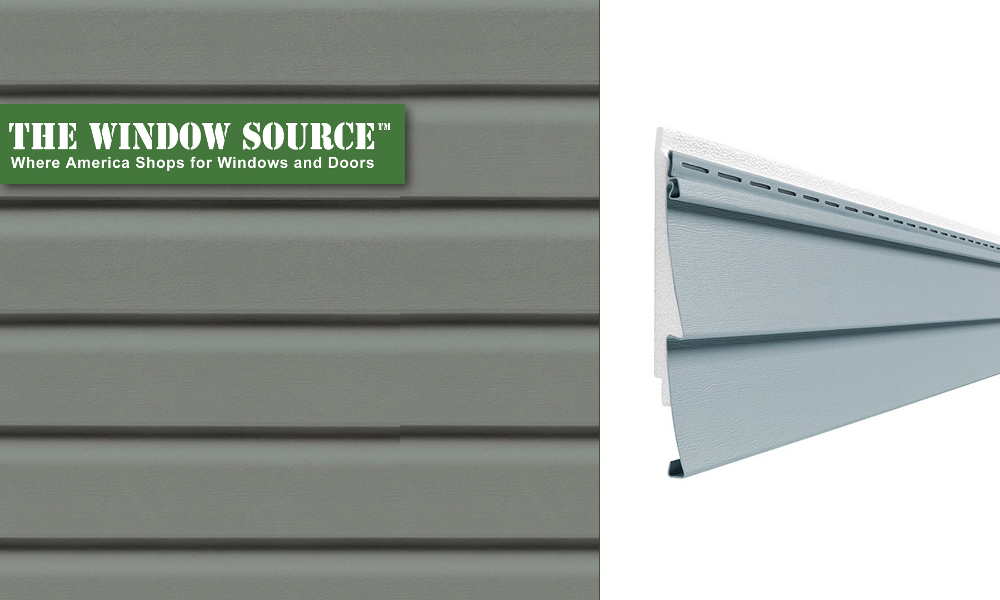 Professionally Installed Vinyl Home Siding
The Window Source of Fort Wayne offers professionally installed vinyl siding for your Allen County home.
Now more than ever is the time to switch to vinyl siding. Our siding lasts decades, is easy to maintain, and comes in a variety of different finishes to match your home's style.
Lumber prices are on the rise! Make an upgrade that's affordable & will protect your home for years to come.
Benefits Of Vinyl Siding
Wide variety of shapes, sizes, textures, and colors to add your home's perfect curb appeal
Low-maintenance material that will save you time
Your siding won't need to be painted or stained
Vinyl siding is cinch to clean
Affordable Compared To Other Exterior Options
Energy Efficient
Vinyl siding can withstand the harsh New England winters
It is designed to last your home for decades
Vinyl siding insulates making your home more energy efficient
Ease of Maintenance
Vinyl siding doesn't need painting or staining. No need to scrape your entire home, apply primer, then apply multiple coats of expensive outdoor paint. Vinyl siding is virtually maintenance free.
Dying for a spring clean up job? Wash your vinyl siding! It's quick, satisfying, and leaves your house looking new.
Siding vs. Mother Nature
Have we mentioned that modern siding is extremely durable? This durability makes vinyl siding the perfect outer layer for your Indiana home. It is lightweight, repels water, hail, and wind, and it can with stand the extreme weather we get in the north
The vinyl siding industry has even developed technologies that help your siding resist UV rays so it shines like new for a long time. All of these things mean both protection and insulation, keeping your home cooler when it's hot out and warmer when it's cold. That's energy savings!
Additionally, your home will be less susceptible to termites and other wood destroying insects when it's professionally covered in a high quality vinyl siding.
Vinyl Siding and Accessories
Prodigy® Insulated Siding
.046″ premium panel thickness (nominal)
Up to five times the impact resistance versus hollow back siding
Industry-leading 1½" thick insulation (nominal) wraps your home in a blanket of insulation to help reduce utility costs year round and provide a warm and inviting living space
Secure interlocking panel design provides a tight fit with no insulation gaps and clean, classic course lines
Prodigy's premium vinyl surface repels downpours while the insulating layer breathes freely to keep your home comfortable and inviting
16'8″ extended length panel design creates the look of natural wood and does not require face nailing or unsightly caulking
Charter Oak®
.046″ premium panel thickness (nominal)
Alside's flagship siding product, combines authentic wood beauty with unmatched durability, performance and maintenance freedom
Exclusive TriBeam® design gives Charter Oak superior strength
Charter Oak is up to five times more rigid than the competition
Charter Oak siding has been independently tested to withstand Category 5 hurricane-force winds
Conquest®
.040″ thickness (nominal)
Available in 4-1/2″ clapboard and dutch lap profiles
An occasional rinse with a garden hose will keep Conquest's natural cedar grain texture and low-gloss finish beautiful year after year
Are you ready for your free estimate? If so, click here to contact The Window Source. Our professional, experienced, and kind team members will help you get an easy estimate.