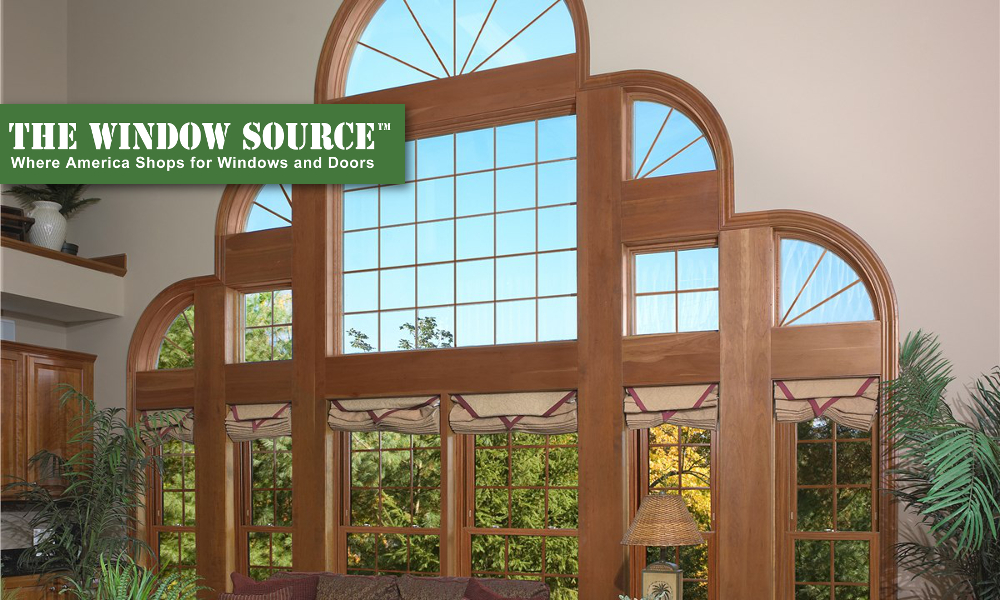 At The Window Source we can provide you with window solutions! Architectural shaped vinyl windows are custom manufactured to fit your home and style.
These beautifully shaped windows are made by bending vinyl profiles into geometric shapes while applying heat to make the material pliable. Once cooled, the vinyl frames permanently retain there shape and are assembled into a window unit.
What shapes are available at The Window Source?
Shaped architectural windows are available in many varieties including circle top windows or half circle windows, arched windows, triangular windows, trapezoidal windows, octagonal windows, eyebrow windows and cathedral windows.
Like our conventionally shaped window models, your new shaped replacement window is custom made to fit your opening requirements exactly and is available with all of our energy saving upgrade options.
Shaped window designs are found in many modern homes and using modern technology they are now energy efficient and durable.