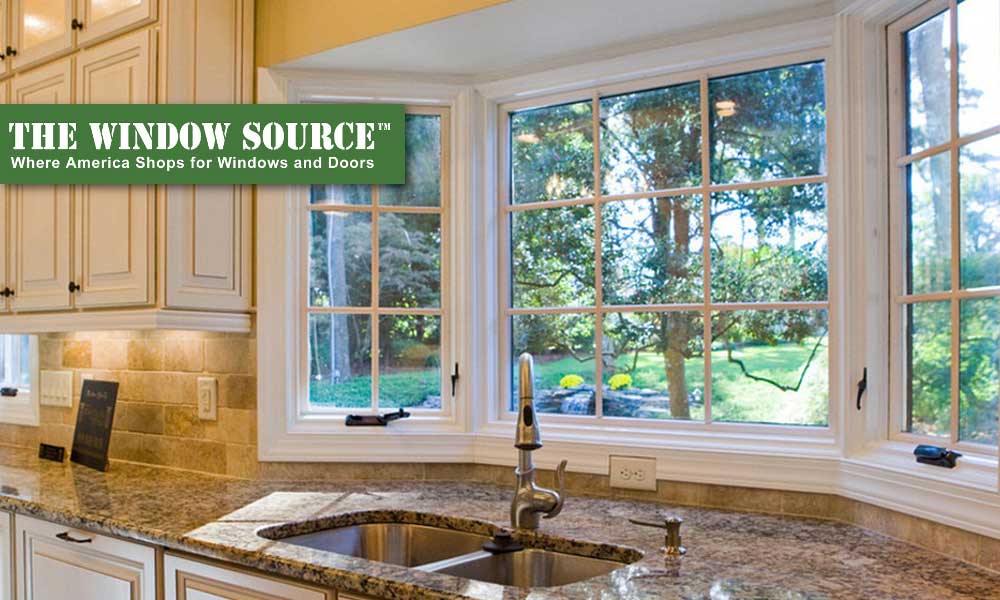 Professionally Installed Bow & Bay Windows
Open your home to more light and a beautiful vista. Our bow and bay windows are a great way to give your home more space without changing the floor plan. Here at The Window Source of Fort Wayne, we are happy to provide Allen County with professionally installed bow or bay windows.
All of our bow & bay windows are high quality, energy efficient, and backed with a lifetime warranty.
What Are Bow & Bay Windows?
Bay windows and bow windows are the best window to really open up your room to a new vista. These windows cover large areas, which means more light!
Both bay and bow windows have distinct advantages over traditional flat windows. Not only do they provide a larger view and wonderful source of light, but they are actually built to protrude out of your home. As such, they dramatically change feel of a room and add substantial space.
Bow Vs. Bay Windows
Bow and bay windows are very similar, but have key differences:
Bay windows often are made up of three windows of varying sizes.
Bay windows typically have a large center window flanked by two smaller windows, which are angled from the wall at approximately 30 to 40 degrees and are often double hung to give adequate ventilation.
The large center window in a bay window allows for a large, unobstructed view and serves as a way to ventilate your room.
Bow windows are comprised of three to six windows that are all equal size.
Bow windows can give the space a gradual curved look and feel, whereas the bay design has a sharper angle.
Bow windows can offer greater ventilation.
Bow windows can vary in construction, including casement windows, double hung windows, or single hung windows.
Where Should I Put A Bow Or Bay Window?
If you have an old bow or bay window that needs to be replaced, no problem! We'll update that for you with a custom fit, energy efficient, modern window.
If you have a picture window that needs updating, this may also be a great location for a new bow or bay.
Maybe you have the perfect wall you want to open up. Excellent!
Our team is happy to meet with you in person or virtually to discuss the best location for your new bow & bay windows.
Bow & Bay Window Features
Our bow and bay windows have the following features:
Multi-chambered 3 1/4 inch vinyl window frames
Heavy duty solid wood buck frame with steel mullion rods securely supports entire bow or bay unit
Head and seat are 3/4 inch exterior grade plywood with birch veneer stainable finish
All trim and window stops are made with #1 clear white pine
Casements and picture windows are available with interior wood grain finish for a completely finished wood grain appearance
Frame accepts any combination of our standard picture and operation units
Structure supports spacious projection for visual depth and utility
Warm edge spacer system
Exterior vinyl cladding is completely maintenance free
Can be built into exterior soffit area for protection and a finished look
Optional shingle roof package
insulated seat board
Meets Energy Star requirements with LowE/Argon